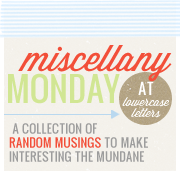 1) My
mom
actually told me that the song
"Hair"
had a good message. *gasp, choke, faint*
Whaaaa?
Ok guys, my mom really cannot stand Lady Gaga. Seriously. I am pretty sure I had to ask her to repeat what she just said. Ha!
2)
Red velvet cupcakes
+ a sprinkle of fruit on top = pure bliss. Really people,
how can you say no to that?
3) I have been having way too much fun sewing/creating hair accessories. Honestly, I think I am going to sell hair accessories on Etsy instead of photos.
4) Some friends of ours recently got back from China because they adopted an adorable little girl named Lisa! They adopted Li Li (You have probably heard about her on here due to my epic babysitting experiences) three years ago and now she has a sister (Li Li is just a couple months older).