The Christmas season is absolutely, wholeheartedly, sincerely, entirely, most definitely my favorite time of the year. Who
doesn't
love it? Hot cocoa, Christmas music and embellishments, icy cold weather, snow, gifts, a roaring orange fire, and of course,
Jesus birth
. As Eldarwen once put it, "Without Christmas there would be no Easter."
So what exactly
is
Christmas all about? Linus shall explain...
(Disclaimer, video not mine)
-------------
I am entering Olivia @
(Of)Horse Feather's
Words for Snow contest
and Hannah @
Aspire's
Beginning to look a lot like Christmas
photo contest! I am entering this photo for both contests.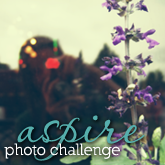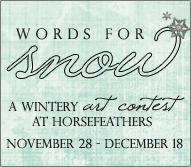 -----------------
Also, if you have not entered my
Holiday giveaway
yet,
click here
!