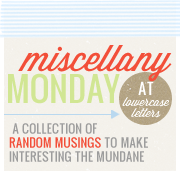 I was stung by a humongous

wasp

today. My mom and I had the windows in the van cracked and suddenly I feel this big "thing" drop on my leg, sting it, and then land on my seat (And yes...there was lots of screaming...oh yes).
Our beautiful Snapdragons have bloomed!
Our trees have begun to produce lovely

flowers

as well...


By the way, never, I repeat never watch

Breakfast at Tiffany's

. It is the weirdest, most random, confusing movie I have ever seen in my life

(Love you, Audrey Hepburn).
It's ok though, because I got to watch Tangled for the first time with my friends!

And wow - that movie is absolutely adorable. My friends and I have now created a fad of singing

Mother Knows Best

. ;)
If you need a belly laugh,

watch this

(it's only thirty seconds!):